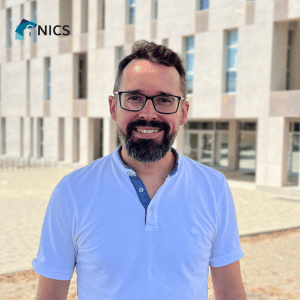 Associate Professor
---
Edificio de Investigación Ada Byron
C/ Arquitecto Francisco Peñalosa, nº 18
Ampliación Campus de Teatinos. Universidad de Málaga
29071 Málaga (Spain)
Phone: +34 951 952 939
E-mail: ruben.rdp@uma.es
Domain of interest and research
Privacy-Enhancing Technologies
Covert Communication Channels
Edge Computing Security
Education
PhD in Computer Science (University of Málaga, Spain, 2014)
MSC in Computer Science (University of Málaga, Spain, 2008)
BSc in Computer Science (University of Skövde, Sweden, 2007)
Relevant Publications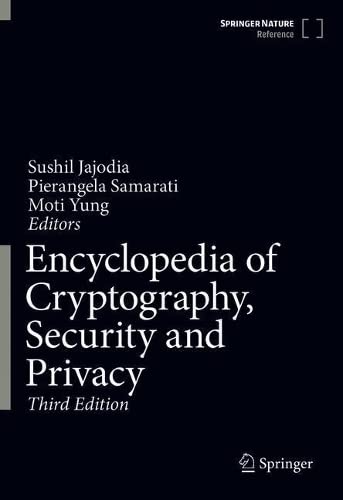 Recipient Anonymity Book Chapter Forthcoming
In: Sushil Jajodia, Pierangela Samarati, Moti Yung (Ed.): Forthcoming.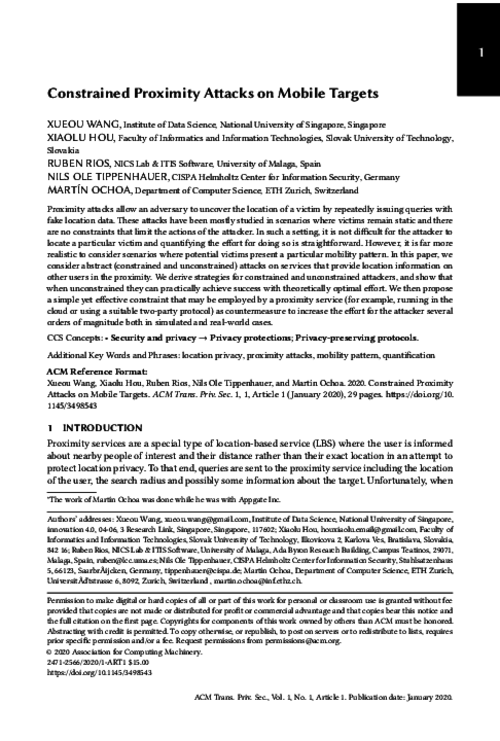 Constrained Proximity Attacks on Mobile Targets Journal Article
In: ACM Transactions on Privacy and Security (TOPS), vol. 25, no. 10, pp. 1 – 29, 2022, ISSN: 2471-2566.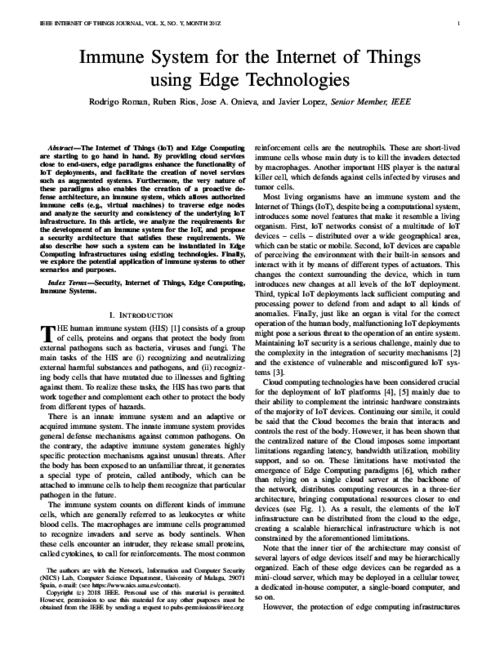 Immune System for the Internet of Things using Edge Technologies Journal Article
In: IEEE Internet of Things Journal, vol. 6, pp. 4774-4781, 2019, ISSN: 2327-4662.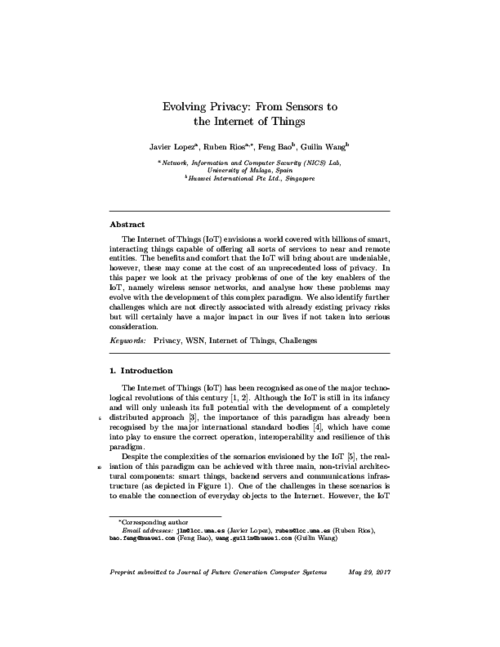 Evolving privacy: From sensors to the Internet of Things Journal Article
In: Future Generation Computer Systems, vol. 75, pp. 46–57, 2017, ISSN: 0167-739X.
Query Privacy in Sensing-as-a-Service Platforms Proceedings Article
In: Sabrina De Capitani Vimercati, Fabio Martinelli (Ed.): 32nd International Conference on ICT Systems Security and Privacy Protection (IFIP SEC 2017), pp. 141–154, Springer Springer, Roma, Italy, 2017.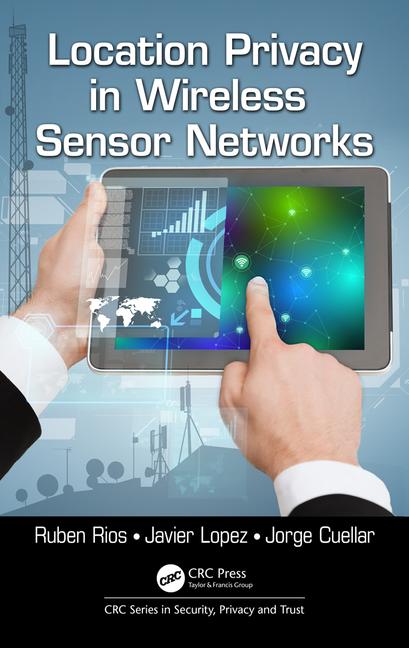 Location Privacy in Wireless Sensor Networks Book
Taylor & Francis, 2016, ISBN: 9781498776332.
The full list of publications can be accessed here.
Attended courses and seminars
FOSAD 2013: 13th International School on Foundations of Security Analysis and Design. Bertinoro, Italy (2013)
Control Systems Security Models, Malaga, Spain (2010)
Service Protocol Verification, Malaga, Spain (2010)
IPICS 2009: Intensive Programme on Information and Communication Security. Viena, Austria (2010)
SWING 2009: 4th Bertinoro PhD School on Security of Wireless Networking. Bertinoro, Italy (2009)
Security and Privacy for wireless resource constrained devices, University of Malaga, Spain (2009)
SWING 2008: 3rd Bertinoro PhD School on Security of Wireless Networking. Bertinoro, Italy (2008)
Scientific Activities
General Chair
Program (co)Chair
Organization committee member:
Program committee member (most recent ones):
Memberships
Member of UNE CTN 320/SC5 (Spanish Mirror of ISO/IEC JTC 1/SC 27)
IEEE Member