DATA USAGE CONTROL FOR EMPOWERING DIGITAL SOVEREIGNTY FOR ALL CITIZENS
Project Overview:
DUCA is a European project under Marie Skłodowska Curie Actions, the proposal of which is to provide a comprehensive framework based on a set of security and privacy solutions to guarantee secure data control in the Internet of Everything. Indeed, DUCA's framework pursues to empower European users and organisations to take control of their data, ensuring confidentiality and personal data protection.
The project, coordinated by the South East Technological University (Ireland), comprises a consolidated consortium composed of industrial entities and academic institutions. NICS Lab at University of Malaga actively collaborates within the project with Huawei, CUBIT, CNR and UBI in order to improve its skills and knowledge in a number of the research and application areas of DUCA.
Likewise, NICS Lab leads various activities within the project, such as: the design of the framework architecture, the deployment of emerging technologies and solutions, and the design and preparation of relevant use cases. Particularly, three validation scenarios are part of the goals of DUCA: smart energy, usage control for Big Data and artificial intelligence, and collaborative mobility.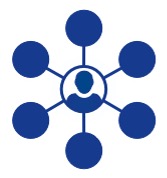 News: 
– NICS Lab will be at the European Researchers' Night 2023, and will present the project on the 29th of September at the Rector's Hall of the University of Malaga. 
Project (GA ID: 101086308) funded by the European Union