Export results:
Author
Title
Type
[
Year

]
"Personalized Computer Security Tasks with Automatic Evaluation and Feedback",
International Conference on Information Systems Education and Research (AIS SIGED 2019)
, 12/2019.


More..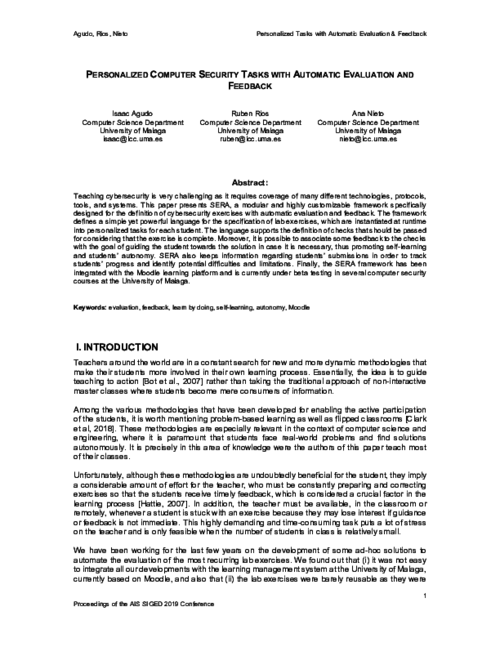 1835.pdf (590.14 KB)
"Privacy-Aware Digital Forensics",
Security and Privacy for Big Data, Cloud Computing and Applications
, Lizhe Wang, Wei Ren, Raymoond Choo and Fatos Xhafa, The Institution of Engineering and Technology (IET) , 09/2019.


More..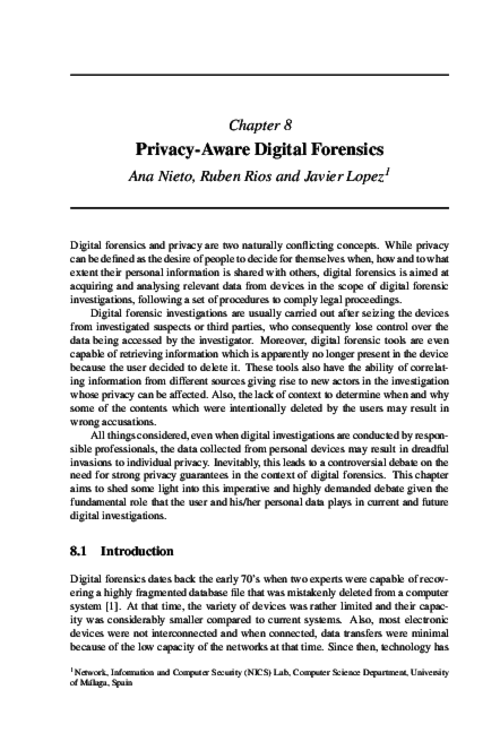 1777.pdf (4.48 MB)
"PRoFIT: modelo forense-IoT con integración de requisitos de privacidad",
XIII Jornadas de Ingeniería Telemática (JITEL 2017)
, vol. Libro de actas, Editorial Universitat Politècnica de València, pp. 302-309, 01/2018, 2017.
DOI


More..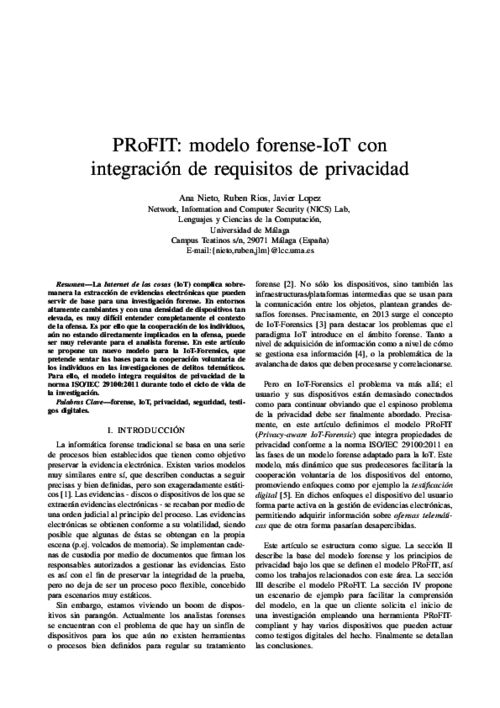 1655.pdf (456.17 KB)
Modify
or
remove
your filters and try again.