Export results:
Author
Title
Type
[
Year

]
"Ocultación de la estación base en redes inalámbricas de sensores",
XI Jornadas de Ingeniería Telemática (JITEL 2013)
, J. E. Díaz Verdejo, J. Navarro Ortiz, and J. J. Ramos Muñoz Eds., Asociación de Telemática, pp. 481-486, Oct 2013.



More..
Abstract
La estación base es el elemento más importante en un red de sensores y, por tanto, es necesario evitar que un atacante pueda hacerse con el control de este valioso dispositivo. Para ello, el atacante puede valerse tanto de técnicas de análisis de tráfico como de la captura de nodos. En este trabajo presentamos un esquema que consta de dos fases, la primera está dedicada a homogeneizar los patrones de tráfico y la segunda encargada de perturbar las tablas de rutas de los nodos. Ambas fases permiten mantener a la estación base fuera del alcance del atacante con un coste computacional insignificante y un consumo energético moderado. La validez de nuestro esquema ha sido validada analíticamente y a través de numerosas simulaciones.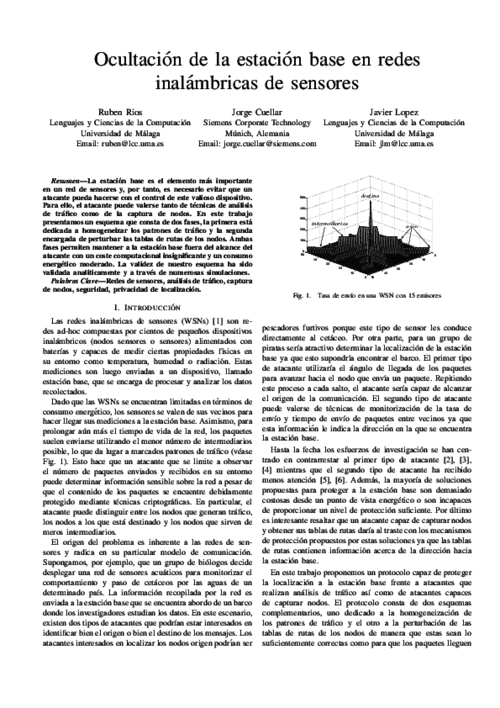 rios2013b.pdf (348.08 KB)
Modify
or
remove
your filters and try again.