Export results:
Author
Title
Type
[
Year

]
"Access control for cyber-physical systems interconnected to the cloud",
Computer Networks
, vol. 134, Elsevier, pp. 46 - 54, 2018.
DOI


(I.F.: 3.03)
More..
Journal Citation Reports® Science Edition (Thomson Reuters, 2018)
---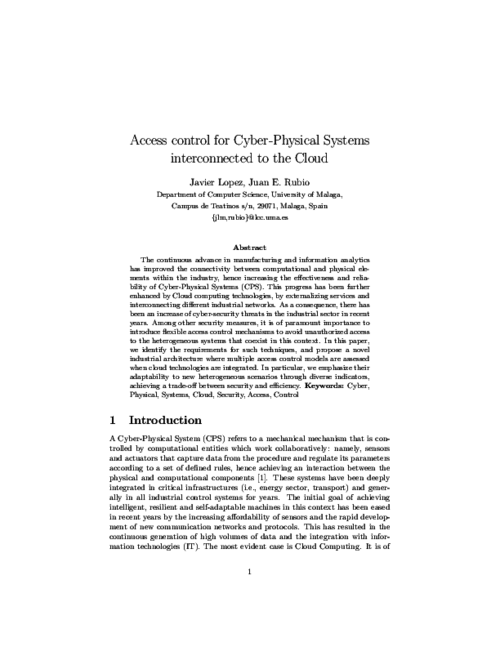 LOPEZ201846.pdf (311.96 KB)
"Addressing Security in OCPP: Protection Against Man-in-the-Middle Attacks",
9th IFIP International Conference on New Technologies, Mobility & Security
, 2018.


More..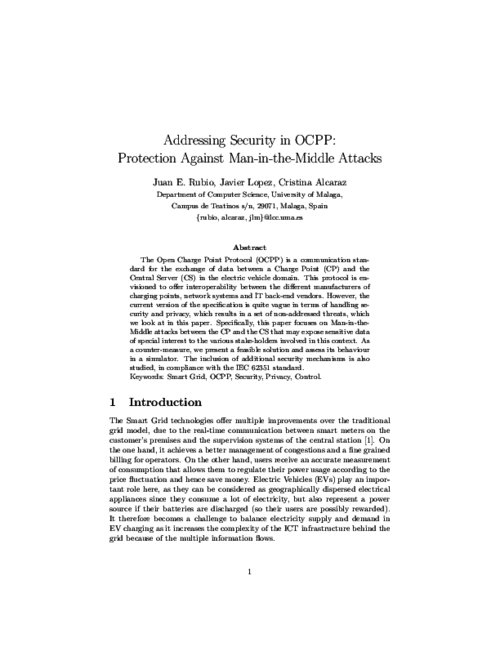 1692.pdf (259.16 KB)
"Analysis of cybersecurity threats in Industry 4.0: the case of intrusion detection",
The 12th International Conference on Critical Information Infrastructures Security
, vol. Lecture Notes in Computer Science, vol 10707, Springer, pp. 119-130, 08/2018.


More..
1666.pdf (236.18 KB)
"Analysis of Intrusion Detection Systems in Industrial Ecosystems",
14th International Conference on Security and Cryptography (SECRYPT 2017)
, vol. 6, SciTePress, pp. 116-128, 2017.
DOI


More..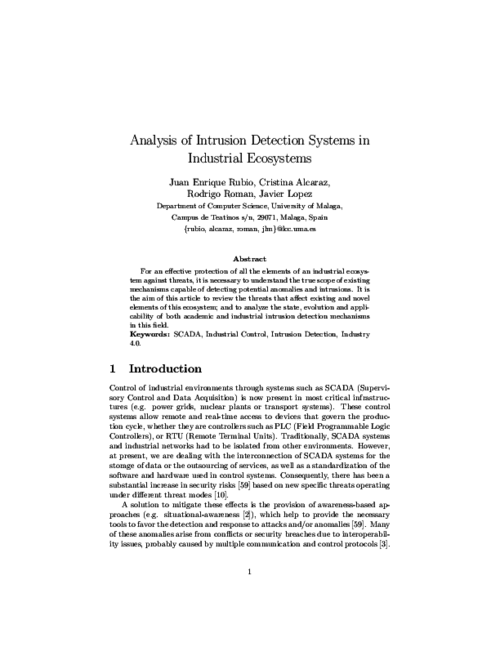 1662.pdf (312.9 KB)
Modify
or
remove
your filters and try again.